We are on a mission to inspire a lifestyle of self-expression and hair rebellion against conformity and the mundane.

#hairrebellion
We stand for:
​
No1
experimentation
over perfection
​
No2
fun
over elite
​
No3
individuality
over conformity
No4
collaboration
over ego
​
and...
hair before clothes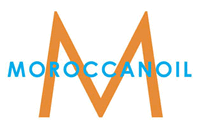 Morrocanoil is a luxury hair oil which is a powerful antioxidant and UV protector which is rich in vitamins giving you healthy and shiny hair.
Balmain Hair has several application systems which adds length, color and/or volume to your hair giving you the style you want.